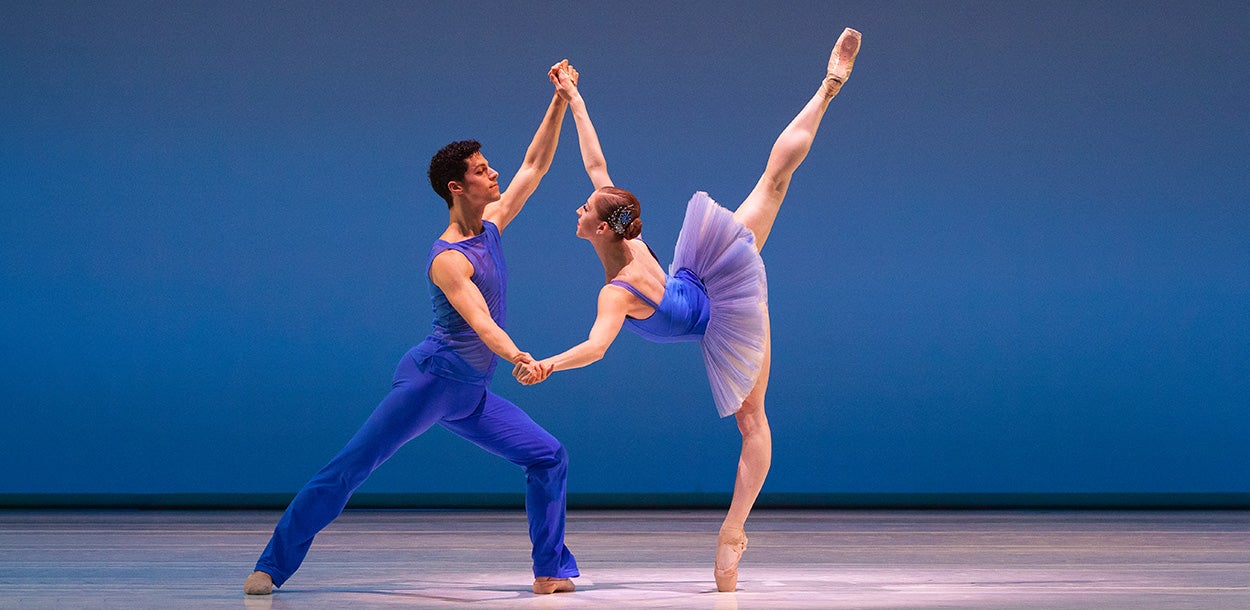 Balanchine Inspired
Atlanta Ballet
Balanchine Inspired
Atlanta Ballet
Sum Stravinsky
First presented by Atlanta Ballet in the 2018|2019 Season, Kiyon Ross's Sum Stravinsky "bubbles constantly with engaging movement" (The Boston Globe). This effervescent work uses overlapping groupings of dancers in vibrant colors to bring Stravinsky's famous "Dumbarton Oaks" Concerto to joyous, celebratory, three-dimensional life.
Serenade
One of Balanchine's most beloved works, Serenade was the first original work he created after his arrival in America, for the new ballet company that would later become the New York City Ballet. This iconic ballet was a milestone in the history of dance when it premiered in 1935 and remains a signature piece of New York City Ballet.
In Creases
Created by Tony Award-winning choreographer Justin Peck and featuring a live performance of the Philip Glass piano score, this abstract ballet will captivate you with its unusual, shifting geometric shapes and complex structures made from the dancers' bodies. First premièred in 2012, In Creases established Justin Peck as a worthy heir to the neoclassical throne of his mentors at New York City Ballet, George Balanchine and Jerome Robbins. Following in the footsteps of mentor Jerome Robbins, Peck choreographed the award-winning 2022 revival of West Side Story, directed by Stephen Spielberg.