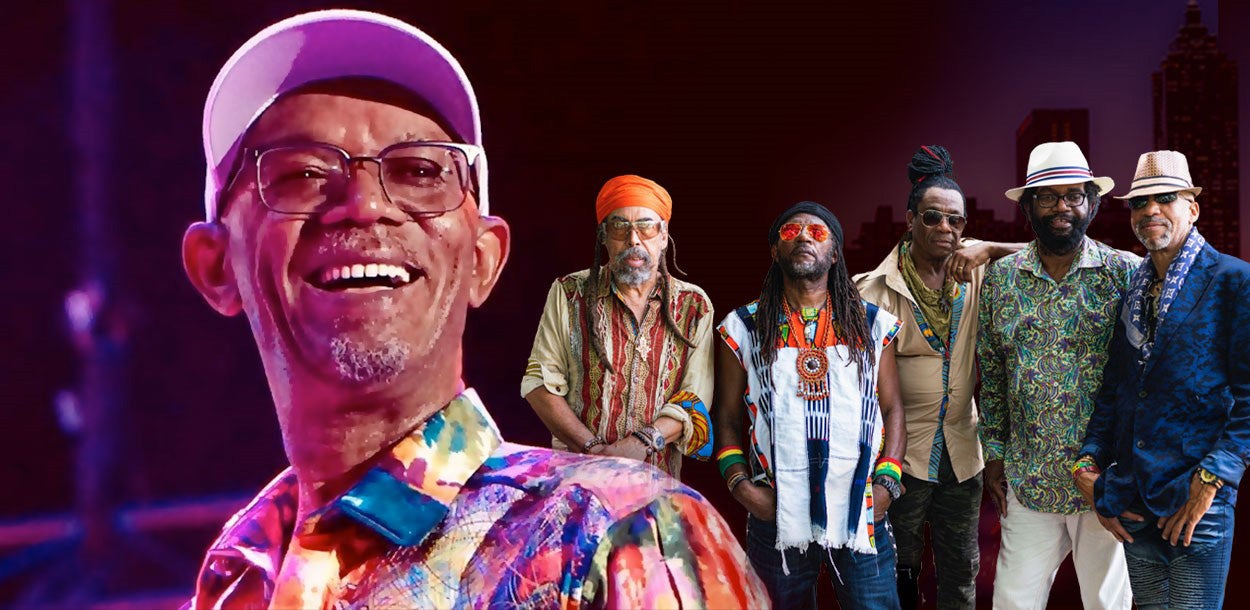 An Evening with Beres Hammond & Third World
Love & Reggae
An Evening with Beres Hammond & Third World
Love & Reggae
Beres Hammond is a Jamaican reggae singer known in particular for his lovers rock music. While his career began in the 1970s, he reached his greatest success in the 1990s.
Hammond formed his own record label, Harmony Records, in 1985 for the release of his Make a Song album, which had two Jamaican chart-toppers that were influenced by the emerging dancehall style: "Groovy Little Thing" and "What One Dance Can Do". The latter began to break Hammond into the international market. He scored another hit in 1986 with "Settling Down " on his eponymous release. He later signed with Penthouse Records in 1990 and recorded the dancehall smash "Tempted to Touch". This is perhaps his best known song in the United States and United Kingdom, and set the foundation for the hits "Is This a Sign" and "Respect to You Baby" on the 1992 Love Affair album. Also in 1992, Beres released the single "Fire". The song received critical acclaim within the Reggae music industry and it was an extremely sought after 7" single. Now garnering interest from major studios such as Elektra Records, Hammond recorded five more albums in the 1990s as well as several compilations, establishing himself as one of the top lovers rock artists. His first album of the new millennium was 2001's Music Is Life, which featured an appearance by Wyclef Jean, and contributions from Earl "Chinna" Smith and Flourgon. The album spawned several hits, including "They Gonna Talk", "Rockaway" and "Ain't It Good To Know".
He released yet another album in 2008, A Moment in Time, on VP Records, which featured the single "I Feel Good", another one of his big fan favorites. His 2012 album One Love, One Life topped the Billboard Reggae Albums chart and was nominated for a Grammy Award. In 2013 he was awarded the Order of Jamaica by the Jamaican government in recognition of his "exceptional and dedicated contribution to the Jamaican music industry".