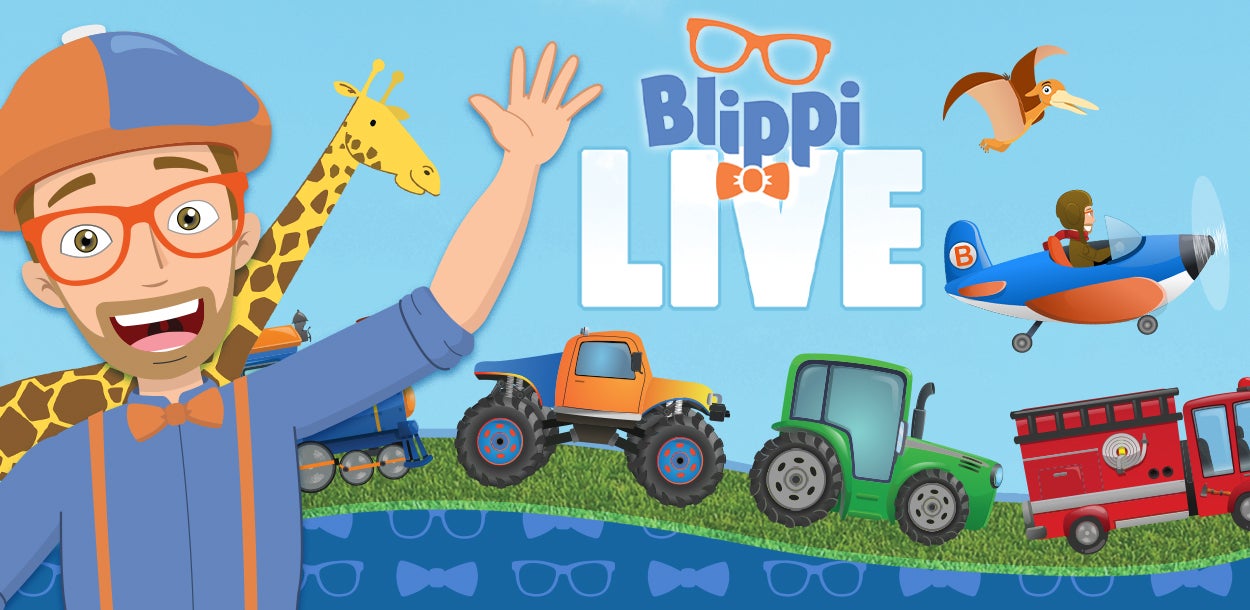 Blippi The Musical
Blippi The Musical
Blippi Live brings the energetic and loveable character Blippi off the screen and onto the stage with world-class production, audience engagement and amazing music. Children from the ages of 2 to 7 years old across the world have quickly taken a liking to Blippi's charismatic personality and innovative teaching lessons! In the Live show they will continue to learn about the world around them while singing and dancing along with this one of a kind show.
Stevin John is the creator of Blippi and acts as the writer and creative force behind the Blippi character. Now that Blippi has evolved as a character he is excited that a dynamic stage performer has been cast as Blippi to entertain and thrill audiences across all of the tour markets.
Group Information

$5.00 discount per ticket for groups of 10 or more. Click here to reserve.

Meet and Greet Information

The Blippi Meet & Greet upgrade features access to an after-show Meet & Greet photo opportunity with the character Blippi, along with a Blippi souvenir bag. Please note that the Blippi character appearing at the Meet and Greet, will be the actor playing the character of Blippi in the Live Stage Show.