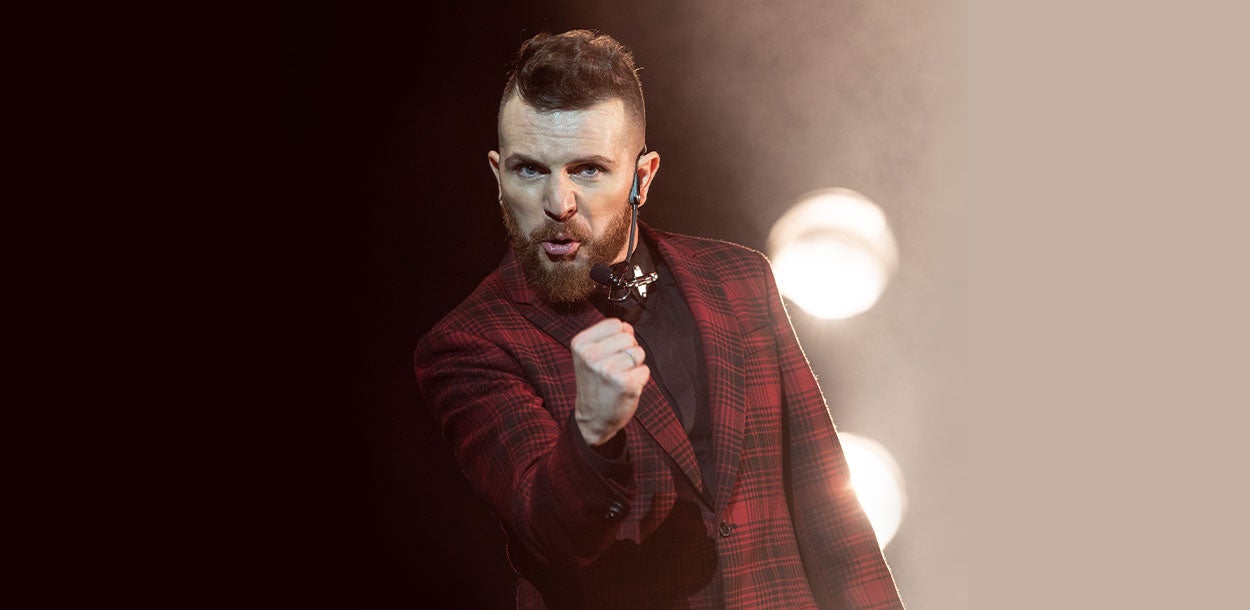 Daniel Habif
Inquebrantables World Tour
Daniel Habif
Inquebrantables World Tour
This event has been rescheduled for June 10, 2021. Previously purchased tickets will be honored for the new date. Refunds for this event will only be available for 30 days from September 28, 2020.
Este evento ha sido reprogramado para el 10 de junio del 2021. Los boletos comprados anteriormente serán honrados para la nueva fecha. Los reembolsos para este evento estarán disponibles solo por 30 días empezando el 28 de septiembre.

**************************************************************************************

Daniel Habif es uno de los mejores y más importantes oradores latinoamericanos en el mundo. Dio más de 350 conferencias en los últimos 18 meses, presentando su movimiento en más de 120 ciudades y alcanzando a millones de personas.
Habif ha roto los patrones del impacto y del alcance de la espiritualidad, la ciencia de la felicidad, la motivación y la inspiración, combinando el arte, la música y la poesía.
A través de sus videos de YouTube (algunos con hasta 20 millones de visitas), sus conferencias (más de 300,000 boletos vendidos para la gira actual) y publicaciones en las redes sociales (más de 7 millones de seguidores), ha tocado millones de vidas una y otra vez. Tiene 26 años de experiencia en la industria de la comunicación, donde ha impartido capacitaciones sobre liderazgo, mercadeo, creatividad, publicidad, producción, recursos humanos y ventas.
English Translation

Daniel Habif is one of the best and most important Latin American speakers in the world. He has broken the patterns of the impact and scope of spirituality, the science of happiness, motivation and inspiration, combining art, music and poetry. Through his YouTube videos (some with up to 20 million views), his lectures (more than 300,000 tickets sold for the current tour) and social media posts (more than 7 million followers), he has touched millions of lives.

Meet and Greet

The Meet and Greet package is available at an additional charge to your tickets. This package is priced at $100 and includes a photo op with Daniel Habif.