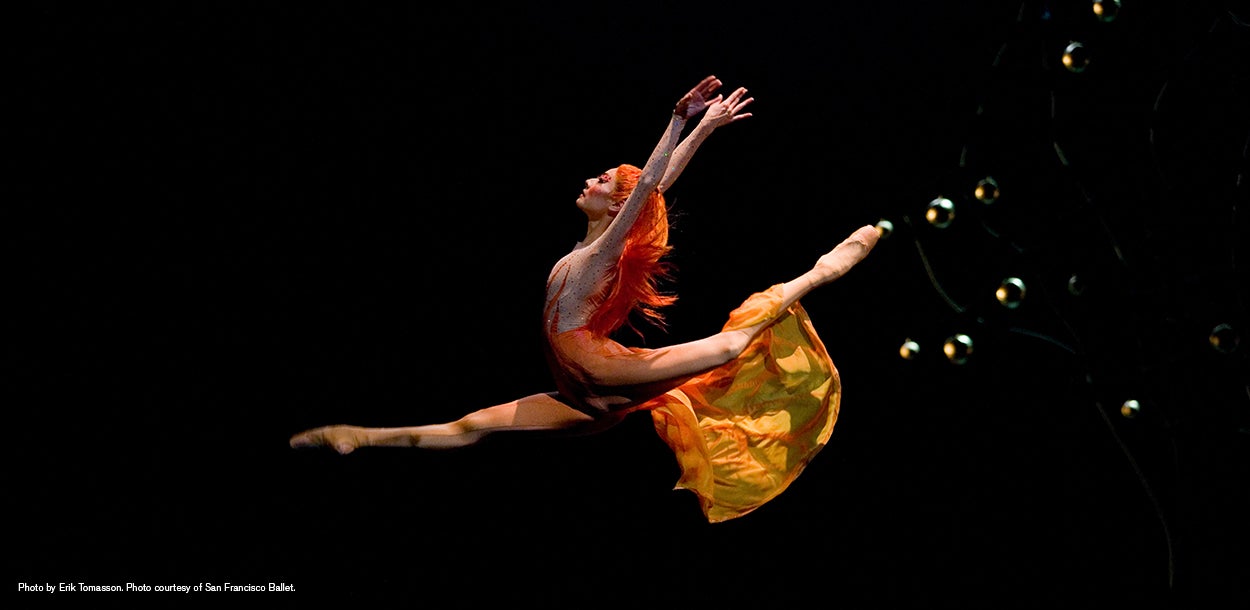 CANCELLED - Firebird
Atlanta Ballet
CANCELLED - Firebird
Atlanta Ballet
In order to give our valued patrons the chance to experience what is truly a magnificent production, Giselle will now take place the weekend of May 15-17.
If you are a Giselle or Firebird ticketholder, you will be receiving an email in the coming days with more information.
---
With the Atlanta Ballet Orchestra
Firebird by Yuri Possokhov
Remembrance/Hereafter by Craig Davidson
A world premiere by Juliano Nuñes


Atlanta Ballet will close out its 90th anniversary season with the seminal classic – Yuri Possokhov's Firebird performed to Igor Stravinsky's striking score. Visually and musically arresting, Firebird is an explosive production not to be missed that can also be enjoyed by all ages.
Returning after its 2018 Atlanta Ballet debut, Australian choreographer Craig Davidson's sublime Remembrance/Hereafter explores the memories we hold after people pass on, the imprints they leave behind. Contemplative yet celebratory, it is set Franz Schubert's dramatic "Death and the Maiden."
As part of Artistic Director Gennadi Nedvigin's continued support of commissioning new works, the May program will also include a world premiere from Juliano Nuñes, a budding Brazilian choreographer and current dancer with the Royal Ballet of Flanders. With his nascent, unique style, Nuñes focuses on creating imaginative and unexpected configurations of the body formed through the ebbing and flowing movement.
Group Information

Contact Atlanta Ballet Group Sales here.