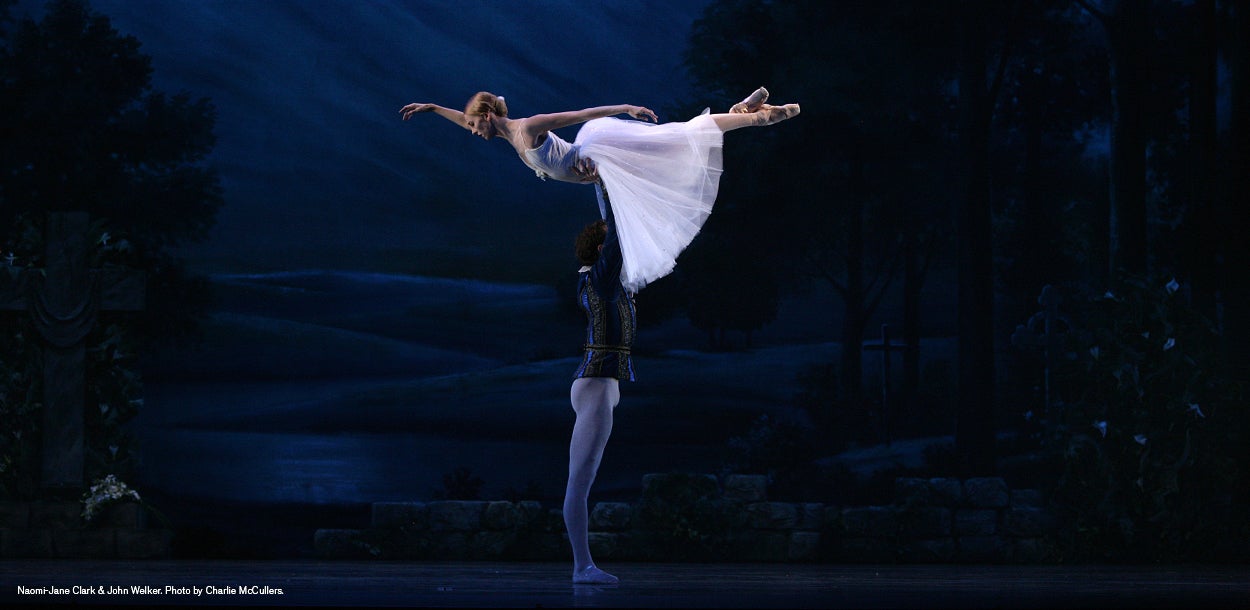 Giselle - NEW DATES!
Atlanta Ballet
Giselle - NEW DATES!
Atlanta Ballet
In order to give our valued patrons the chance to experience what is truly a magnificent production, Giselle will now take place the weekend of May 15-17.
---
With the Atlanta Ballet Orchestra
Choreography after Marius Petipa, Jean Coralli, and Jules Perrot
Achingly beautiful and tragic, Giselle is an enrapturing masterwork that remains one of the most enduring romantic ballets of all time. After a young peasant girl named Giselle is deceived by her true love, Albrecht, she falls into a fit of despair and dies of a broken heart. A woman scorned, she is destined to rise from the grave with the vengeful otherworldly beauties known as the Willis, entrapping men who unwittingly cross their paths. At once beguiling and maleficent, the Willis capture Albrecht and condemn him to dance until his death, but the power of Giselle's enduring love protects him and ultimately sets them both free.
Group Information

Contact Atlanta Ballet Group Sales here.