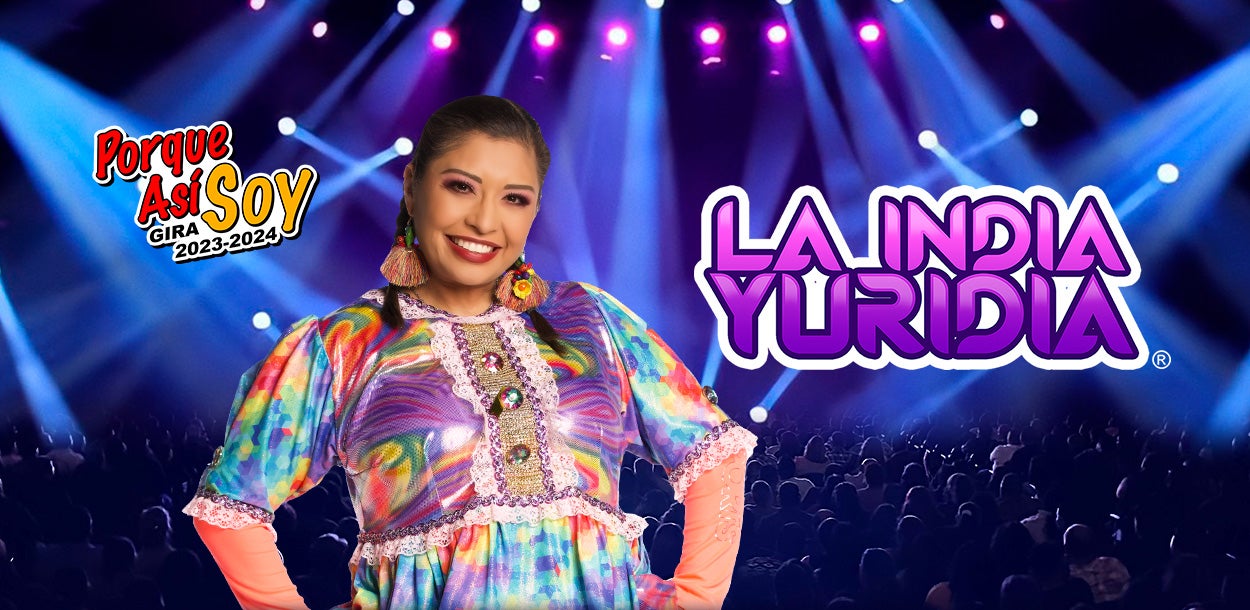 La India Yuridia
La India Yuridia
La India Yuridia, una de las comediantes de Stand Up mas sobresalientes de los últimos tiempos y uno de los personajes consentidos de las redes sociales, de YouTube y de tiktok, pues sus vistas alcanzaran más 9.6 millones de reproducciones, considerada defensora de las mujeres y tormento de los hombres en especial de su marido Rigoberto.
La conferencista multifacética originaria de Burros Bravos, Zacatecas llega hasta presentar su show "Porque Así Soy" Gira 2023-2024, con su peculiar sentido del humor, la comediante revelará graciosas experiencias de la vida cotidiana al lado de su esposo Rigoberto.
La India Yuridia es una mujer de pueblo milenial, influencer y con amplios conocimientos en tecnología, vestida con los tradicionales trajes típicos pero de moderno diseño y llamativos colores, fina pedrería con aretes grandes, y bien maquillada, no usa huaraches y hasta canta reguetón pues el año pasado grabo el tema "Amos Cabrón" canción dedicada a su esposo Rigoberto y en referencia a su anécdota de la "carnita asada".
Con La India Yuridia la diversion esta garantizada de principio a fin.
Catch comedian and social media sensation Perla Yuridia Ruiz, better known by her persona La India Yuridia. Now regarded as one of the top performers in Mexico, Perla Yuridia Ruiz kickstarted her entertainment career imitating La India María, a popular character on Mexican television. Her quick wit and feisty stage presence caught the attention of renowned actor and comedian "El Chis-Chas" who devised the name "La India Yuridia." Ruiz honed her La India Yuridia persona – a character inspired by the everyday village women – on social media platforms like YouTube and TikTok where she amassed a loyal following. A self-proclaimed feminist, La India Yuridia tackles subjects like women's liberation, pregnancy, childbirth and marriage, targeting toxic macho attitudes with her shrewd observational humor. Her critiques of society are not only wise and insightful but also undeniably hilarious.