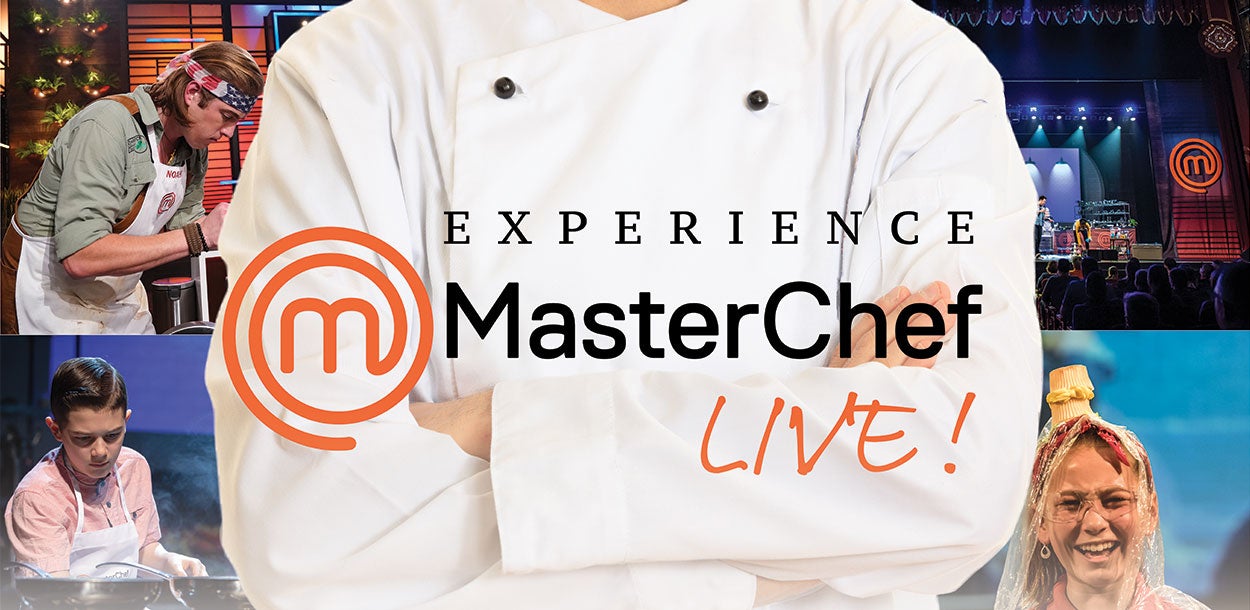 MasterChef Live!
MasterChef Live!
Something tasty is heading to Atlanta! Don't miss this year's hottest tour – MasterChef Live!
MasterChef Live! is coming to Cobb Energy Performing Arts Centre on October 19, 2021. This high-energy, interactive stage production brings the culinary hit TV shows MasterChef & MasterChef Junior directly to fans and foodies alike…LIVE on stage!
You've watched the show, now experience it LIVE! Meet the MasterChef Live! North American Tour cast that is hitting the road this fall including MASTERCHEF season 10 fan-favorite Noah, MASTERCHEF JUNIOR season 7 runner up Malia, and MASTERCHEF JUNIOR season 7 winner Che*. Be sure to follow @mastercheflivetour to see who else will be joining the tour from MASTERCHEF LEGENDS!