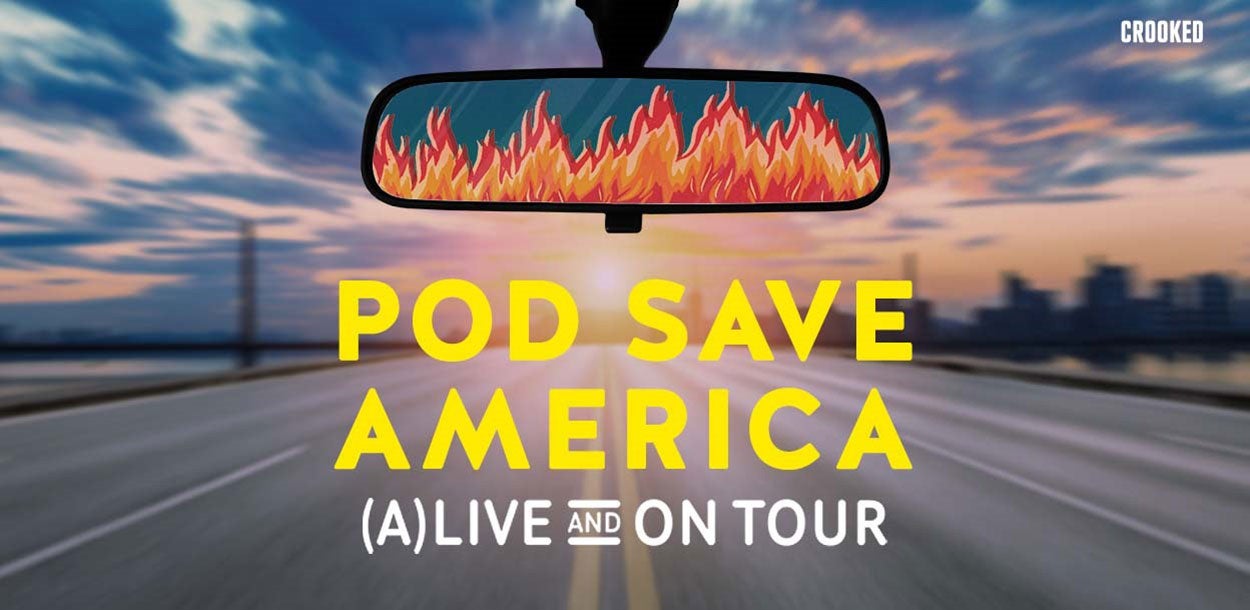 Pod Save America
(A)live And On Tour 2022
Pod Save America
(A)live And On Tour 2022
Pod Save America is vaxxed, boosted and headed back on the road! Join Jon, Lovett, Tommy, Dan and some special guests this spring and summer as they hopscotch this great land of ours to have another round of no-bull conversations about politics, the press, and the impending threats to our democracy (but in a fun way!)

COVID POLICY:
To attend the performance, all guests must:
(a) present proof of (i) full COVID-19 vaccination OR (ii) a negative test taken within 48 hours of the start of the performance;
(b) present an appropriate ID matching the name on your documentation. This is subject to change per venue policies and local restrictions.
Full vaccination means the performance is at least 14 days after a guest's final vaccine dose. Proof of vaccination must be directly from the healthcare provider that performed the vaccination and can be displayed on your smartphone or by presenting a physical copy.