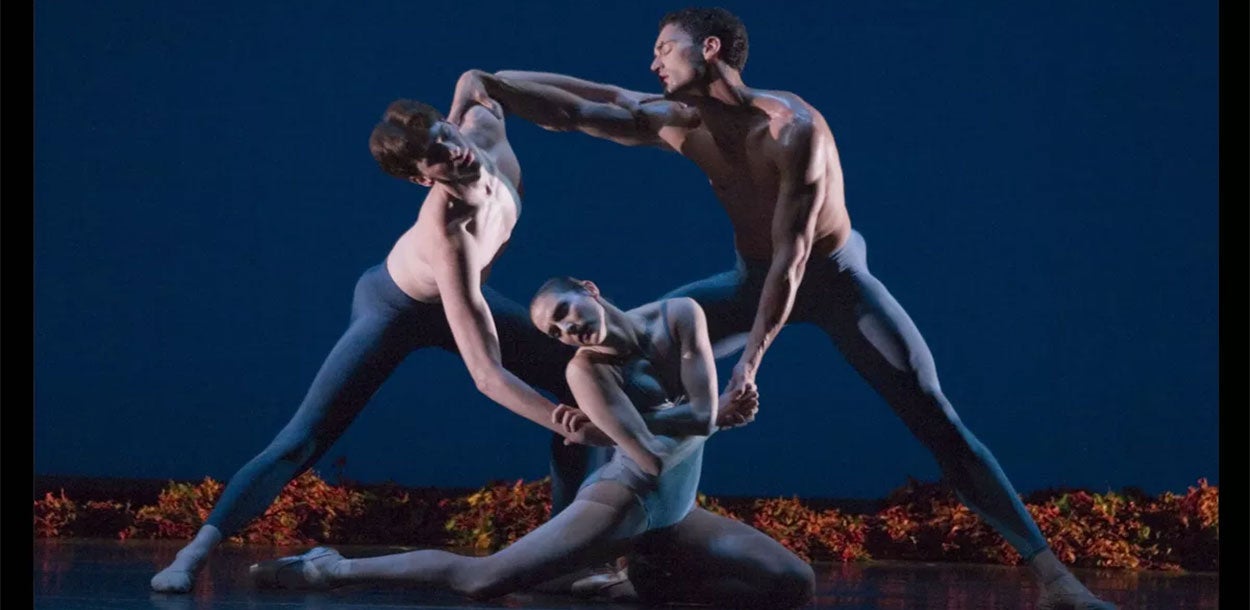 Return To Fall
Atlanta Ballet
Return To Fall
Atlanta Ballet
RETURN TO A STRANGE LAND CHOREOGRAPHY BY JIŘÍ KYLIÁN
WORLD PREMIERE CHOREOGRAPHY BY RICARDO AMARANTE
VERTIGO CHOREOGRAPHY BY MAURO BIGONZETTI, PERFORMED BY CZECH NATIONAL BALLET
Atlanta Ballet returns with a fall lineup that includes one of dance visionary Jiří Kylián's signature celebrations of dancers' physical limits, Return to a Strange Land. Sinewy forms entwine in intimate embraces before spiraling across the stage in graceful lifts. They are physical bodies in space detached from place and time – travelers in a strange land. They move as counterpoints, exploring the limits of centrifugal force and, seemingly, gravity.
Rising Brazilian choreographer Ricardo Amarante, recognized for his emotionally-charged, purely neoclassical style, complements the program with a world premiere.
Atlanta Ballet will also welcome a special performance by Czech National ballet of Vertigo, a pas de deux by Mauro Bigonzetti.
Photo: Jonathan Dummar, Valerie Robin & Fabrice Calmels in Jiří Kylián's Return to a Strange Land. Photo by Herbert Migdoll. Courtesy of Joffrey Ballet.
Group Information

Community and Corporate Group Tickets

It only takes 10 people to benefit from Atlanta Ballet's Group Sales program. With our fast, friendly and convenient service, you can secure the best seats in the house in no time at all. Groups save up to 40% on regular prices!

Click here for details and to submit a request to Myredith Gonzales, Group Sales Manager.