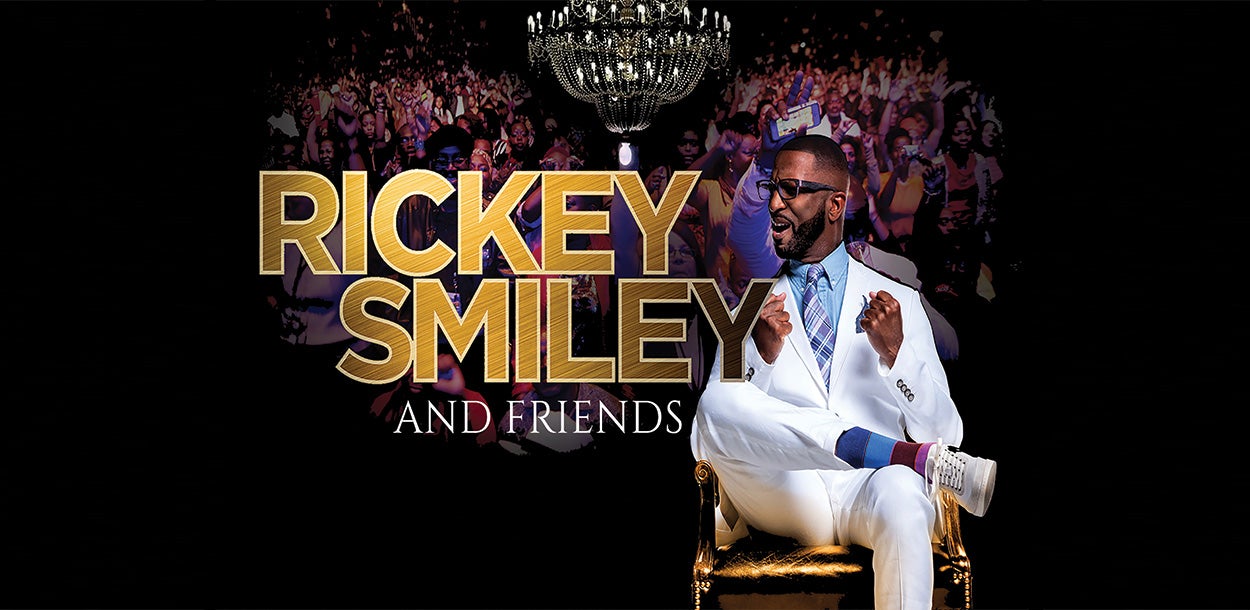 Rickey Smiley
And Friends
Rickey Smiley
And Friends
Rickey Smiley, WINNER of the 2017 Network/Syndicated Personality of the Year "Marconi Radio Award" from the Rickey Smiley Morning Show. He's also CEO of Breakwind Entertainment, Founder and Chair of The Rickey Smiley Foundation.
He is known for having made millions laugh for over 27 years. As a celebrated comedian, television host and top-rated nationally syndicated radio personality, Rickey has earned a reputation for delivering to audiences both on and off stage. With the distinct ability to take everyday observations and turn them into comedic gold, Rickey is one of the few "clean" comics amongst the upper echelon of contemporary comedians.
At any given performance, audiences are treated to such original characters as "Mrs. Bernice Jenkins," "Lil' Daryl," "Joe Willie" and "Beauford." In addition, his comedy shows often include a live band, which he often accompanies (he is an accomplished pianist and organist).