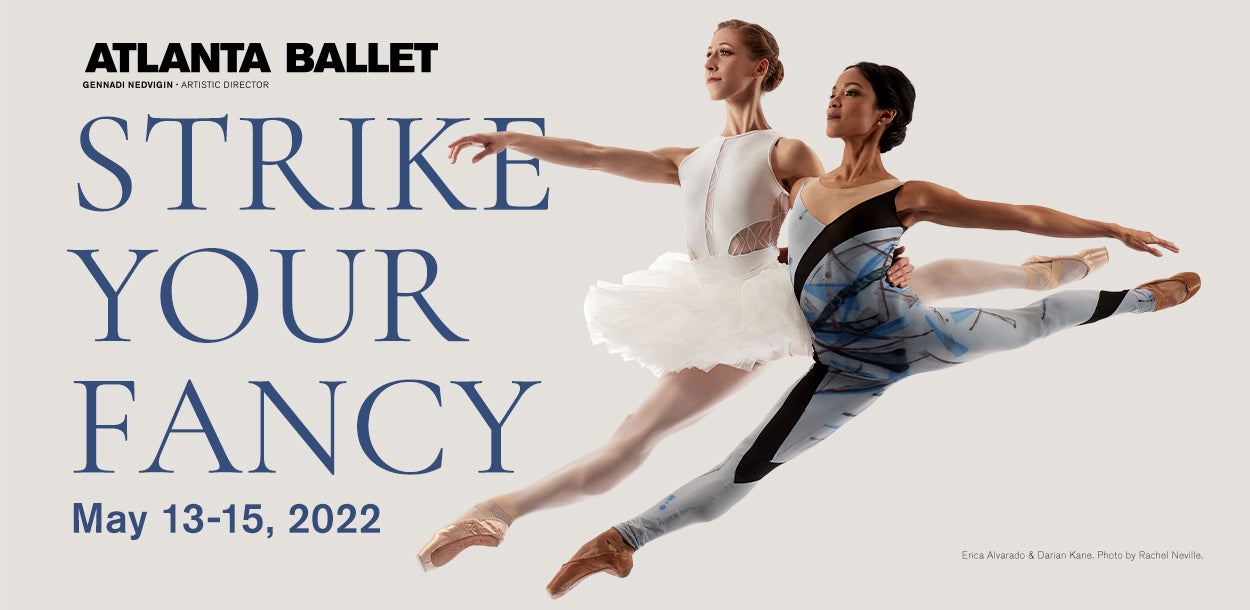 Strike Your Fancy
Atlanta Ballet
Strike Your Fancy
Atlanta Ballet
Following its triumphant premiere in Atlanta Ballet's reimagined 2020|2021 season of Silver Linings, Claudia Schreier's Pleiades Dances makes its way to the theatre stage for the May program. Adding a classical element to the evening is Paquita – a famed nineteenth century classic revered for its demanding and intricate choreography. Finally, an all-new work by Atlanta Ballet Company dancer Sergio Masero, whose piece Teneo Integrum mesmerized audiences last season, will balance out the season finale production.
Atlanta Ballet's COVID protocols

Atlanta Ballet's COVID protocols can be found here.